ARIT FELLOWSHIP PROGRAMS FOR 2018-2019
| | |
| --- | --- |
| Programs based in the U.S. | Programs based in Turkey |
| | |
ARIT supports and administers programs of fellowships for scholarly research and for language study in Turkey. Programs for scholars and graduate students based in the U.S. and Canada include the ARIT, the ARIT National Endowment for the Humanities Fellowship programs, and the ARIT Summer Language Program at Boğazici University in Istanbul (pending funding). ARIT Fellows come from all regions of North America. ARIT fellowships support individual research projects in ancient, historical, and modern times in all fields of the humanities and social sciences, that must be carried out in Turkey. Please see individual programs for eligibility criteria. Turkish students and scholars who wish to carry out research in Greece may apply for the Coulson-Cross Aegean Exchange fellowships. The Hanfmann and Mellink Fellowships for research in ancient history, art and archaeology support advanced research at institutions outside of Turkey. Turkish graduate students may apply for the ARIT Dernek fellowships for research within Turkey. Please see the list of recent ARIT Fellows for a sample of supported research.
---
APPLICATION DEADLINE FOR ARIT U.S.-BASED RESEARCH FELLOWSHIP PROGRAMS - NOVEMBER 1, 2017
---
FELLOWSHIP PROGRAMS OFFERED BY THE AMERICAN RESEARCH INSTITUTE IN TURKEY:

American Research Institute in Turkey Fellowships for Graduate and Post-Doctoral Research in Turkey: ARIT Fellowships support research in ancient, medieval, or modern times, in any field of the humanities and social sciences. Post-doctoral and dissertation research fellowships may be held for terms of one month to one academic year. Stipends generally range from $2,500 to $15,500. Non-U.S. citizen applicants must be affiliated with U.S. or Canadian institutions. ARIT Fellowship support comes from the U.S. Department of State, Bureau of Educational and Cultural Exchanges, administered by the Council of American Research Centers, and from the American Research Institute in Turkey.

ARIT National Endowment for the Humanities/ARIT Advanced Fellowships: ARIT NEH Fellowships, funded by the National Endowment for the Humanities, provide longer term support for advanced research in all fields of the humanities, including prehistory, history, art, archaeology, literature, and linguistics as well as interdisciplinary aspects of cultural history. The fellowship tenures range from four months to a full year. Stipends range from $16,800 to $50,400. Applicants must be U.S. citizens or three-year residents of the U.S. who have completed all formal training in their field of study.

ARIT Summer Fellowships for Intensive Advanced Turkish Language at Boğaziçi University, Istanbul: The ARIT summer language program offers scholarship, travel, and stipend to support eight weeks of intensive advanced study of Turkish language and culture at Boğaziçi University in Istanbul. Applicants must be graduate students in good standing or advanced scholars and also must be U.S. citizens or permanent residents. For those who are ineligible to receive ARIT fellowship funding, Bogaziçi University offers courses at all levels in the Turkish Language and Culture Program. For more information about the program, see the Boğaziçi University Summer School.
ARIT Dernek Fellowship Program: The Dernek fellowships are open to graduate students affiliated with Turkish institutions who are conducting research in any field of the humanities or social sciences in Turkey. The Türk-Amerikan İlmi Araştırmaları Derneği in Istanbul administers the fellowship program, which is supported by the Friends of ARIT.

W.D.E. Coulson & Toni M. Cross Aegean Exchange Program: The W.D.E. Coulson and Toni M. Cross Aegean Exchange Program supports Turkish scholars who wish to conduct research in Greece and Greek scholars who wish to carry out research in Turkey. Applicants to ARIT must be nationals of the Republic of Turkey who wish to carry out research in Greece, in any field of the humanities and social sciences from pre-historic to modern times. The American School of Classical Studies at Athens (ASCSA) cooperates to facilitate the exchanges and administeres the program for Greek scholars. Administered by the Türk-Amerikan İlmi Araştırmaları Derneği.

George and Ilse Hanfmann Fellowships and Machteld J. Mellink Fellowship Program: This program provides support for younger Turkish scholars and advanced graduate students in archaeology and related fields who are affiliated with Turkish institutions and who wish to study abroad in North America or elsewhere. Administered by the Türk-Amerikan İlmi Araştırmaları Derneği.


OTHER PROGRAMS THAT SUPPORT RESEARCH IN TURKEY:




The Ambassador's Fund for Cultural Preservation in Turkey offers support for local and collaborative projects that aim to preserve culturally significant collections or objects, sites, or forms of traditional cultural expression.

The American Council of Learned Societies (ACLS) administers funds to support post-doctoral research in international and area studies, including Turkey. For further information contact the ACLS.

The Council of American Overseas Research Centers (CAORC), of which ARIT is a member, sponsors the Multi-Country and Mellon Mediterranean Fellowship Programs which allow scholars to conduct research in more than one country, at least one of which hosts an American overseas research center. These programs are open to U.S. master's students, doctoral candidates and advanced scholars who have earned their doctorates in fields in the humanities, social sciences, or allied natural sciences, and who wish to carry out research of regional significance.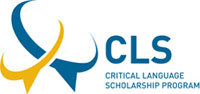 Critical Language Scholarships at Summer Institutes: The CLS programs support graduate and undergraduate students to participate in intensive study of Turkish at the beginning, intermediate and advanced levels during the summer, 2018. Deadline generally mid-November.






The Institute for International Education (IIE, Fulbright) offers programs to support international exchanges with Turkey for students, faculty, and professionals. For Fulbright information see the Fulbright web page.



The U.S. Department of Education offers Fulbright-Hays Fellowships Doctoral Dissertation Research Abroad program.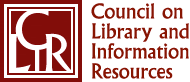 The Council on Library and Information Services offers fellowships and programs.


The Social Science Research Council (SSRC) offers support for research through its programs and fellowships.



OTHER SOURCES: