Jeddah جدّة
Jeddah has long been one of the most important ports along the Red Sea. Most pilgrims on the hajj to Mecca have passed through Jeddah, either by sea or more recently by air.
Jiddah, city in western Saudi Arabia, located in Al Hijaz (Hejaz) Province, a major port on the Red Sea. Roads connect Jiddah with the larger cities in the country; an international airport is nearby. A commercial center, Jiddah also derives income from port activities; it is the leading Saudi port for importing livestock, especially sheep and camels. Industries in the city include iron and steel plants, oil refineries, and the manufacture of bricks, furniture, and tiles. The residential area is the site of many diplomatic missions and ministries, and thousands of pilgrims pass through the city each year on their way to Mecca. Jiddah is about three centuries old and was surrounded by walls until 1947. Port facilities here were greatly expanded beginning in the 1970s. Population (1995 estimate) 1,468,000. [Microsoft Encarta]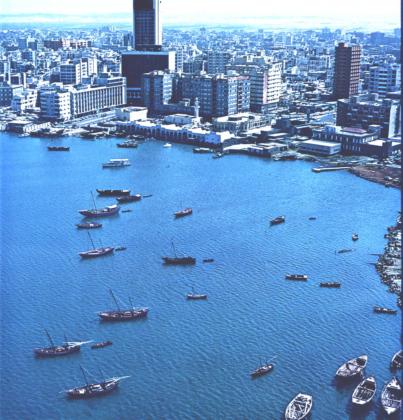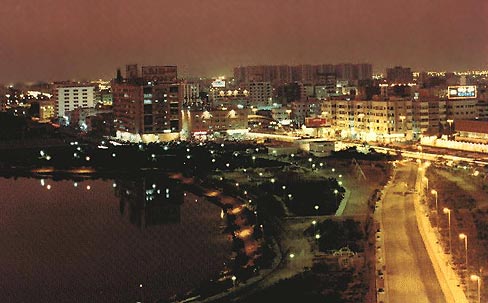 Short Bibliography:
James Buchan, Jeddah old and new. London: Stacey International, 1980.
Muhammad S. al-Sha'afi. The foreign trade of Juddah during the Ottoman period, 1840-1916. 1985.
Rex, G. and Ahmad Umar al-Zayla»i (eds and transl.). Bride of the Red Sea: a10th/16th century account of Jeddah. Durham: University of Durham, 1984.

Web Resources: