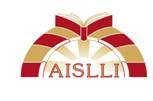 AISLLI
Hosted by the Center for Italian Studies-School of Arts and Sciences,
University of Pennsylvania, Philadelphia - USA

As the only International Association of Italian Studies at the university level, AISLLI is a member of the International Federation for Modern Languages and Literature of the UNESCO, and is supported by scholars and politicians all over the world. The AISLLI International Conference takes place every three years and is attended by hundreds of participants from many different countries. The proceedings of the Conference are always published. The goal of these events is the involvement of Italian communities in the world. At the University of Pennsylvania, this goal will be reached with the collaboration of the Italian Consulate in Philadelphia, the Italian Embassy and Cultural Institute in Washington, and the Italian-American Associations which support the activity of the Center for Italian Studies.
AISLLI:

Honorary President: Carlo Ossola, Chaire de Littératures modernes de l'Europe néolatine, Collège de France, Paris.
Presidents: Gilberto Pizzamiglio, Professore Ordinario di Letteratura Italiana, Università di Ca' Foscari, Venezia.
.................... Fabio Finotti, Mariano DiVito Professor of Italian Studies, University of Pennsylvania, Philadelphia.

General Secretary and Treasurer: Bianca Maria Da Rif, Professore di Letteratura Italiana, Università di Padova
Website Curator: Marina Della Putta Johnston, Lecturer of Italian Studies and Assistant Director, Center for Italian Studies, University of Pennsylvania, Philadelphia
Comitato Scientifico

Fabio Finotti
Carlo Ossola
Gilberto Pizzamiglio
Jonathan Steinberg
Daniela Bini
Anthony Tamburri