Center for Italian Studies
Film Studies Program
at the
University of Pennsylvania
in collaboration with


International House
present
NEW AUTHORS OF ITALIAN CINEMA
Fifth Edition
A FREE ADMISSION ITALIAN FILM FESTIVAL
New Authors of Italian Cinema, Fifth Edition, is a collaboration among the Center for Italian Studies and the Film Studies Program at the University of Pennsylvania, International House of Philadelphia, and Italia Cinema. The festival brings to the viewing Philadelphia public those new efforts on the part of Italy's growing pool of talented filmmakers. Our Fifth Edition of New Authors of Italian Cinema, will also present a photo exhibition dedicated to Federico Fellini to commemorate the tenth anniversary of his death and a panel discussion including Millicent Marcus, Director of the Center for Italian Studies, and Antonio Monda, Professor of Film Studies at New York University.
NOVEMBER 17 - 23, 2003
---
Monday to Sunday, November 17 - 23
FELLINI PHOTO EXIBIT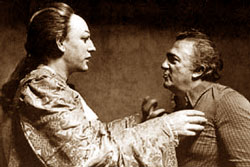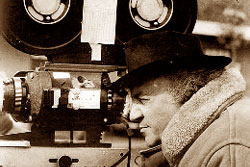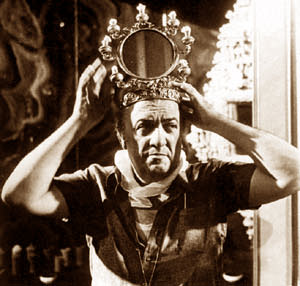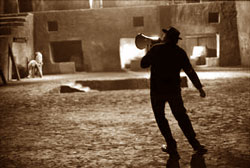 ---
Tuesday, November 18
8:00 pm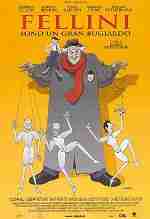 IO SONO UN GRAN BUGIARDO
(Fellini, I Am a Born Liar)
Damian Pettigrew, Documentary, 2003, 105 minutes, in Italian w/ English subtitles


A year before the great filmmaker's death, Damian Pettigrew sat down for a long and detailed conversation with Fellini about his vision and his work. The result is unique and entertaining, the interviews peppered with scenes from the legendary filmmaker's films, behind-the-scenes footage and private 8mm films.
---
Wednesday, November 19
8:00 pm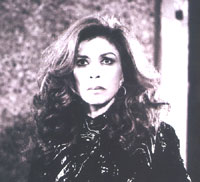 ROSA FUNZECA
(Rosa Funzeca)
Aurelio Grimaldi, Italy, 2002, 90 minutes, in Italian w/ English subtitles
---
Thursday, November 20
8:00 pm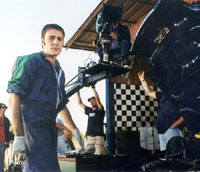 VELOCITÀ MASSIMA
(V-Max)
Daniele Vicari, Italy, 2002, 111 minutes, in Italian w/ English subtitles
---
Friday, November 21
7:30 pm
Panel Discussion
Millicent Marcus,

University of Pennsylvania


Antonio Monda,

New York University
8:00 pm
PLACIDO RIZZOTTO
(Placido Rizzotto)
Pasquale Scimeca, Italy, 2000, 110 minutes, in Italian w/ English subtitles
---
Saturday, November 22
8:30 pm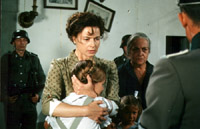 IL CIELO CADE
(The Sky Is Falling)
Andrea and Antonio Frazzi, Italy, 2000, 103 minutes, in Italian w/ English subtitles
---
Sunday, November 23
8:00 pm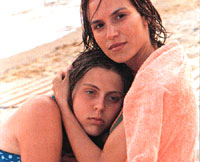 DILLO CON PAROLE MIE
(Ginger and Cinnamon)
Daniele Luchetti, Italy/France, 2003, 105 minutes, in Italian w/ English subtitles
---
---