A DELIBERATELY eclectic collection of URLs, World Wide Web Pages, What Have You, accessible via Netscape, Mosaic, or Lynx directly from this panel. Listings are arbitrary, vague, and badly alphabetized. On the other hand, they should prove interesting! En Garde--

---
Guides to Guide Guides
---
Vaguely Academic Links
---
And We Use the Term Loosely! The Government...
---
Don't Worry...Be Healthy...
---
Marine Biology, Zoology, and Other Soggy Stuff
---
Art and Artistic Stuffe
---
An Ungodly Number of Militarily Historical Sites and Even More Frightening Stuff
---
For those who CAN Cope...Fantasy and Science Fiction, and Minor Literature
---
Sardi Venales...Commercium...Caveat Emptor...
---
Last But Not Least--The Magical Mystery Tour!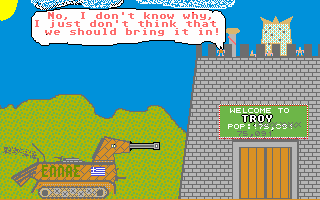 ---
---
This page has been useful to
vertebrate life forms, or the same vertebrate life forms repeatedly.
© by Rob S. Rice
Last modified 10/29/97