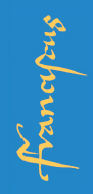 Overview
The First Annual Joseph and Elda Coccia Centennial Celebration
of Italian Culture at the University of Pennsylvania
Center for Italian Studies
The Complete Petrarch: A Life's Work (1304-1374)
April 16 - 17, 2004
Italy's greatest lyric poet bequeathed to posterity not only the most beautiful sonnets ever written in the Florentine vernacular, but an astonishing array of other literary writings. Letters, orations, invectives, biographies, treatises, dialogues--they are less remembered because he composed them in Latin. On the seven-hundredth anniversary of his birth, at the University of Pennsylvania an international group of scholars will gather to commemorate "The Complete Petrarch." Restoring the nearly forgotten pieces to an equal footing with the most famous ones, each speaker will present a different Petrarchan text, proposing answers to the question, "Quid est?" "Che cos'è?" What is it? Rather than look back at Petrarch through the filter of his fame, or think about him comparatively, in his relationship with authors whom he influenced, we wish to lay out his life's works within a chronological frame of reference centered on the culture and creative genius of Petrarch himself.

For the occasion the director and curators of our Van Pelt Library Rare Book Collection are organizing a major exhibit, "Petrarch at 700," in collaboration with Cornell University Library and the Fiske Petrarch Collection. Our Welcoming Reception on Friday, April 16 at 6:00 P.M. will take place in the Rosenwald Gallery in Van Pelt Library for this exhibit and mark its opening.

Following the conference, papers by participants will be published in a commemorative volume, The Complete Petrarch: A Life's Work (1304-1374).

This conference is sponsored by:

The Joseph and Elda Coccia Institute

University of Pennsylvania Center for Italian Studies, Department of Romance Languages, School of Arts and Sciences, College of General Studies - Florence Summer Program, Department of English, and Department of Classical Studies

Italian Consulate General in Philadelphia