PSCO Presentation: 30 March, 2017
"The Black Queen of Sheba: The Circulation of an African Idea"
Wendy Belcher (Princeton)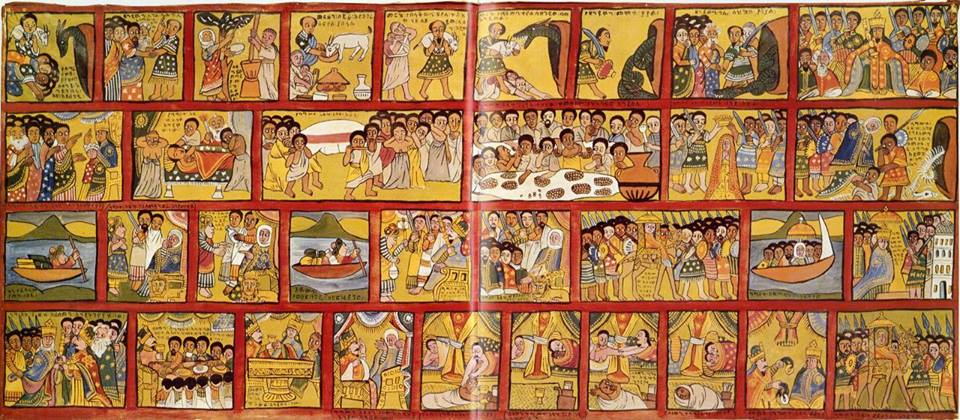 Presenter
Please check back later for details.
Presentation
The Ethiopian text, Kebra Nagaṣt, relates how the Ark of the Covenant came to Ethiopia, as a consequence of the Queen of Sheba's visit to King Solomon.
Meeting and Dining
All are welcome! As usual, those interested are also welcome to join us for an informal dinner prior to the session. Those wishing to dine together before the seminar will meet at 6:00 p.m. in the Second-Floor Lounge of Cohen Hall and then walk next door to the food court in Houston Hall. Or, just meet us in the Houston Hall downstairs food-court between 6:00-6:45 p.m.
As usual, the PSCO seminar will begin at 7:00 p.m. and end at 9:00 p.m. We meet in the Second-Floor Lounge of Cohen Hall.