PSCO Presentation: 2 November, 2017
Animals as a Knowledge-Ordering Technology
Peter Struck (UPenn), Donovan Schaefer (UPenn), Matt Chalmers (UPenn)
Session
What does it mean to think beyond human species? In a triple feature, PSCO explores animal studies and the varifocal lens it provides for dealing with ancient texts — and modern categories. Peter Struck (Classics) examines how animals and their bodies served as divinatory technology, Donovan Schaefer (Religious Studies) outlines some of the methodological perks of thinking through animals, and Matt Chalmers (Religious Studies, PSCO co-chair) gives a tasty sample of texts from antiquity that benefit from this attention to non-human animals.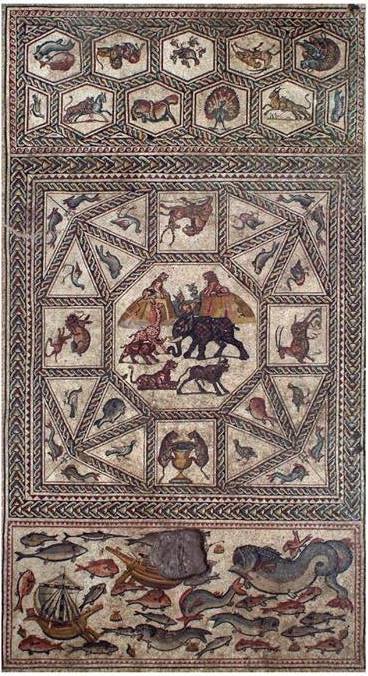 Speakers
Peter Struck, Evan C. Thompson Professor of Classical Studies (UPenn), examines a wide range of questions about ancient cognition, symbolic knowledge, and ethical epistemology. His most recent book, Divination and Human Nature (Princeton, 2016) analyzes ancient concepts of intuition and its role in manufacturing ethical people.
Donovan Schaefer, Assistant Professor of Religious Studies (UPenn), specializes in affect theory, the posthuman, and the technological. His first book, Religious Affets: Animality, Evolution and Power (Duke, 2015) asks whether nonhuman animals have religion, and what the answers tell us about ourselves and our categories of thought.
Matt Chalmers, Religious Studies (UPenn), focuses on the repertoires, techniques, and technologies that regulate religious identity. His current work interrogates early Christian and Jewish representations of Samaritans, examining how attention to Samaritans enables alternative histories of the development of Judaism and Christianity.
Audio Recording
Here is an audio recording of this session. (If you prefer, you can download this recording.)
Suggested Readings
PDFs of the following suggested readings have been posted in the Files area of our PSCO Facebook page.
Peter Struck, "Animals and Divination," Chapter 19 of The Oxford Handbook of Animals in Classical Thought and Life.
Gross, Aaron S., "Introduction", The Question of the Animal and Religion: Theoretical Stakes, Practical Implications, Columbia University Press, 2014. (available online from ProQuest Ebook Central).
Meeting and Dining
All are welcome! As usual, those interested are also welcome to join us for an informal dinner prior to the session. Those wishing to dine together before the seminar will meet at 6:00 p.m. in the Second-Floor Lounge of Cohen Hall and then walk next door to the food court in Houston Hall. Or, just meet us in the Houston Hall downstairs food-court between 6:00-6:45 p.m.
As usual, the PSCO seminar will begin at 7:00 p.m. and end at 9:00 p.m. We meet in the Second-Floor Lounge of Cohen Hall.