PSCO Presentation: 25 January, 2018
"Snakes in the Garden: Sexuality, Animality & Disability in the Rabbinic Jewish Eden"
Julia Watts Belser (Georgetown University; Katz Center)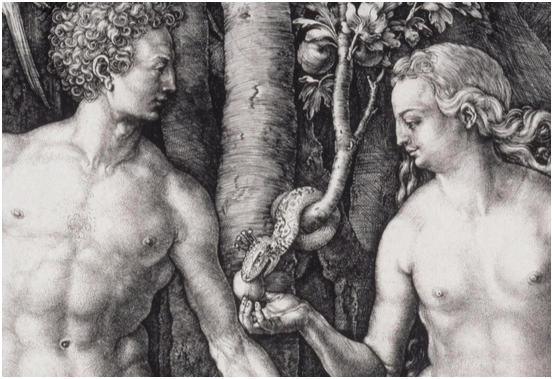 Presenter
Julia Watts Belser, Associate Professor of Jewish Studies in Theology (Georgetown University) specializes in cultural studies of rabbinic narrative, paying particular attention to the intersection of gender, sexuality, disability, and ecology. Her work draws on queer feminist theory, disability studies, and eco-materialism to inform fresh approaches to classical rabbinic literature and Jewish ethics. Her most recent book, Rabbinic Tales of Destruction: Gender, Sex, and Disability in the Ruins of Jerusalem (Oxford, 2017) explores how gender and body politics in the Babylonian Talmud articulate a rabbinic critique of empire.
Audio Recording
Here is an audio recording of this session. (If you prefer, you can download this recording.)
Meeting and Dining
All are welcome! As usual, those interested are also welcome to join us for an informal dinner prior to the session. Those wishing to dine together before the seminar will meet at 6:00 p.m. in the Second-Floor Lounge of Cohen Hall and then walk next door to the food court in Houston Hall. Or, just meet us in the Houston Hall downstairs food-court between 6:00-6:45 p.m.
As usual, the PSCO seminar will begin at 7:00 p.m. and end at 9:00 p.m. We meet in the Second-Floor Lounge of Cohen Hall.