PSCO Presentation: 22 February, 2018
The Motif of Uzziah's "Sickness" (צרעת) in the Deuteronomistic History, Chronicles, and Beyond
Isabel Cranz (University of Pennsylvania)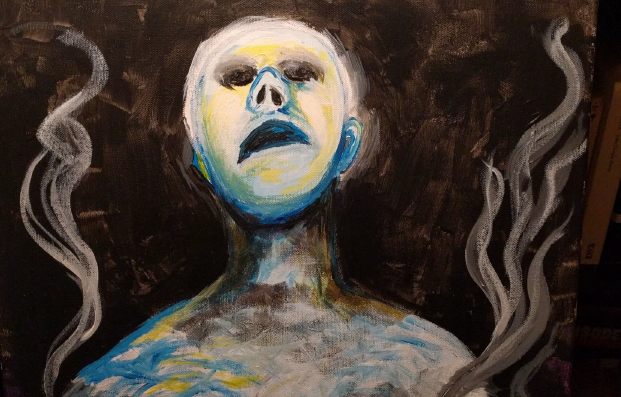 illustration credit: Isabel Cranz
Presenter
Isabel Cranz (Assistant Professor of Hebrew Bible, University of Pennsylvania) received her Ph.D. from Johns Hopkins University in 2012. She specializes in the study of the Hebrew Bible in its Ancient Near Eastern contexts. Her work examines, positions, and re-reads biblical narratives of cursing and ritual within an ancient conceptual matrix of magic, divination, and the demonic. Her talk will focus on the motif of sickness through Bible and beyond.
Audio Recording
Here is an audio recording of this session. (If you prefer, you can download this recording.)
Suggested Readings
In preparation for the session, Prof. Cranz suggests three primary source readings: 2 Kings 15:1–7, 2 Chronicles 26, and Flavius Josephus, Judean Antiquities 9.222–227, Whiston 10.4, Niese 222–227 (text and translation available online at Brill Online Reference Works).
Uzziah Tablet
Translation of the Uzziah Tablet:
"To this place were brought the bones of Uzziah, the king of Judah. Do not open!"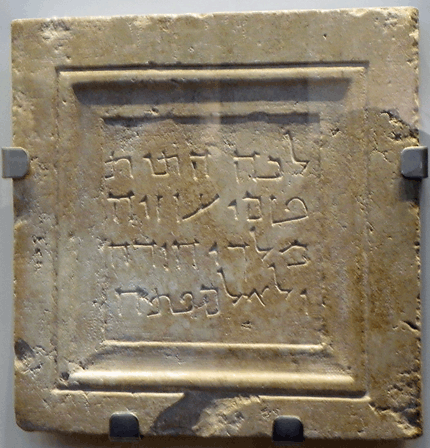 photo credit: By Yoav Dothan - Own work, GFDL
Meeting and Dining
All are welcome! As usual, those interested are also welcome to join us for an informal dinner prior to the session. Those wishing to dine together before the seminar will meet at 6:00 p.m. in the Second-Floor Lounge of Cohen Hall and then walk next door to the food court in Houston Hall. Or, just meet us in the Houston Hall downstairs food-court between 6:00-6:45 p.m.
As usual, the PSCO seminar will begin at 7:00 p.m. and end at 9:00 p.m. We meet in the Second-Floor Lounge of Cohen Hall.