PSCO Presentation: 13 September, 2018
"Egyptology, the Bible, and Black Intellectuals"
Vanessa Davies (University of California, Berkeley)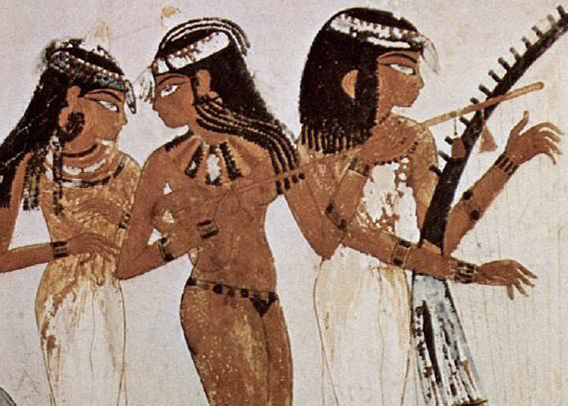 Presentation
Vanessa Davies will be speaking about "Egyptology, the Bible, and Black Intellectuals" on September 13 at 7 pm (with an informal dinner in Houston Hall beforehand, at 6pm). We look forward to a lively discussion!
Speaker
Vanessa Davies, an Egyptologist, is a Visiting Researcher Scholar at The Phoebe A. Hearst Museum of Anthropology at the University of California, Berkeley. She is the author of Peace in Ancient Egypt (coming September 2018) and the co-editor, with Dimitri Laboury of the University of Liège, of the forthcoming Oxford Handbook of Egyptian Epigraphy and Palaeography.
Audio Recording
Here is an audio recording of this session. (If you prefer, you can follow a link to this recording.)
Suggested Readings
Contact Jillian Stinchcomb for a pre-circulated reading that will facilitate discussion.
Meeting and Dining
All are welcome! As usual, those interested are also welcome to join us for an informal dinner prior to the session. Those wishing to dine together before the seminar will meet at 6:00 p.m. in the Second-Floor Lounge of Cohen Hall and then walk next door to the food court in Houston Hall. Or, just meet us in the Houston Hall downstairs food-court between 6:00-6:45 p.m.
As usual, the PSCO seminar will begin at 7:00 p.m. and end at 9:00 p.m. We meet in the Second-Floor Lounge of Cohen Hall.